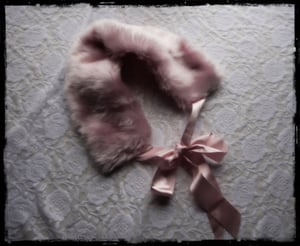 $

42.00
This is absolutley gorgeous on and I only made one of them!
I picked up this soft faux fur in pink, lined it and added pink ribbon so you can wear it as a collar,
or a mini fur wrap.
It also has button wholes on the inside of the collar if you wish to attach it to a jacket.
One size fits all.